Our Leadership Programs are custom designed for each client.
A typical leadership training program includes 5-8 hours of instruction and activities.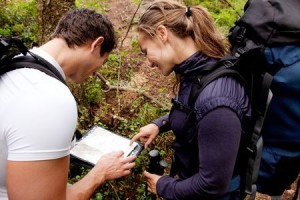 These hands-on workshops can range in length from a few hours to one or more days. Almost from the outset, participants will find themselves involved in a wide range of practical learning activities. Participants will find themselves learning to make simple classroom maps, designing navigational activities, and taking part in original Orienteering exercises they have designed themselves.
Take-Home Materials
An Orienteering Unlimited leader training workshop provides participants with plenty of materials with which to begin an Orienteering program.
Participants leave with:
Maps
Lesson Plans
Handouts
Teacher's Guide
Outlines
A Multidisciplinary Approach
Enthusiasm to start their own program
Programs are ideal for teachers, camp, nature center, youth and scout leaders.
Need to see a sample outline?
Click here to see a sample One-Day and Two-Day Training Program.