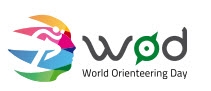 In the coming month, you have the opportunity to join the World Orienteering Day celebration.  The official international date is Wednesday, May 24, 2017.  Thousands of teachers and their students around the world will be participating. Last year on the first-ever World Orienteering Day, 252, 927 participants at 2013 schools in 81 countries and territories participated. So it has quickly become a big deal!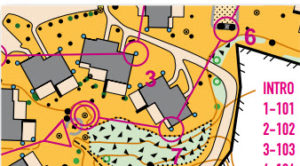 Orienteering is a map navigation sport that develops critical thinking, self-confidence and resilience, a love of the outdoors, good physical health, and friendship.  Orienteering is also a great experiential way to integrate virtually any curriculum topics or objectives while providing students with physical activity without them even noticing. In addition, it will introduce them to a possible lifetime sport.  Click here for a list of wide-ranging topics and activities (even using cell phones) that orienteering map adventures can target.
Preparation can be as easy as creating a simple map of an area around the school (or even just a single room), then having students navigate to specific locations on the map and prove they reached each feature. Think of orienteering as a treasure hunt where you have to navigate to a specific location which is the only place you can find the treasure.  Click here for the document "Staying on the Map"
to find a list of basic O-skills that make that process far easier.
Orienteering Unlimited can help you with your program in a variety of ways:
Brainstorm with you about creating a map and designing activities
Assist with or develop a map for you
Loan you some equipment – limited supplies available
Perhaps provide someone to come and do some instruction
Printing of maps
Registration of your program
Note:  If you are unable to schedule a program for the 24th your program will not count as part of the International program.  But a program any day during the week will be included in Orienteering USA's list of participants.  If it is too late for this year, next year's program will be on May 23rd.

OCAD, the premier international Orienteering map-drawing software, offers a 21-day FREE trial that you can use to produce a map. It can be as simple as tracing an existing map or an aerial photo. Orienteering Unlimited is OCAD's North American sales and support company for the software. We can assist you with drawing a map – you may even be able to locate a student who could enthusiastically do this.  http://ocad.com/en/downloads/ocad-12-trial-edition
Tutorial for using OCAD: http://www.ocad.com/docs/World_Orienteering_Day_OCAD_Tutorial.pdf
I encourage you to either call or email me to discuss how Orienteering Unlimited can assist you in being part of this exciting event.  We also can provide you with orienteering merchandise that you may purchase – Click here for supply list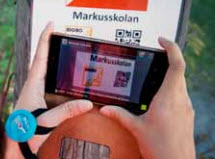 Orienteering can also be done on a Smart Phone  (Windows, IPhone and Android editions available)
In the link below, you can download the International Orienteering Federation's (IOF) description of the program.  It contains a wealth of maps, activities, and resources including lots of materials designed for promoting the day's event.  These include posters, award certificates/diplomas, punch cards, and lots of ideas how to deliver a WOD event. On page 55 you will find lots of resources including a great slide show full of specific teaching ideas.
http://worldorienteeringday.com/wp-content/uploads/2016/03/WOD_Guidelines_final2.pdf
Orienteering in a Primary School, Skotoussa Serres.
video nr 2 http://vod-new.sch.gr/asset/detail/j2hJRWsjGJDGotXZpDZJ7bKu
Document outlining:  The 7 Steps to Create and Register your event
http://worldorienteeringday.com/wp-content/uploads/2017/04/WOD-Information-Folder.pdf